Model EL-USB-TP-LCD+
High Accuracy Temperature Data Logger with LCD display Measures -40 to +125°C (-40 to +257°F) with included Thermistor Probe
Price: $125.00 Qty: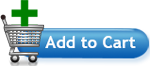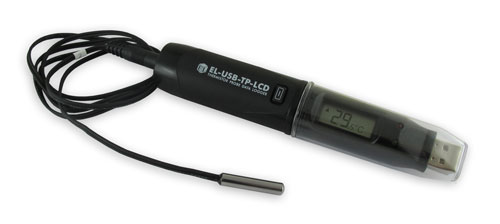 Includes an EL-USB-TP-LCD+ data logger, a 1-meter thermistor probe, a battery (pre-installed), and downloadable software (CALIBRATION CERTIFICATE sold separately under ACCESSORIES tab and must be ordered at time of purchase)
-40 to +125°C (-40 to +257°F) measurement range
±0.7°C (±1.3°F) accuracy
High contrast LCD display
Included 1-meter thermistor probe (optional extenders available)
USB interface
Included EL-WIN-USB software for set-up and data analysis
Programmable alarms with visual alerts
Included long-life ½AA replaceable lithium battery

EasyLog Setup

Learn how to set up Lascar Data Loggers with EasyLog Software.


EL-DataPad Setup Learn how to set up and configure your EL-USB data logger with the Optional EL-DataPad.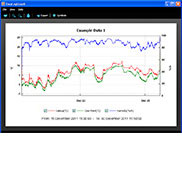 EasyLog Software
Visit the Support Download page at Lascar Electronics for software (.zip).