Data Display
This option allows you to enable/disable the display of data or base line values in the annotation margin. If Limit Display is not enabled, the engineering units will toggle on and off along with the value.

 In the Options menu click on Data Display.

  Choose Options Data Display (ALT, O, D).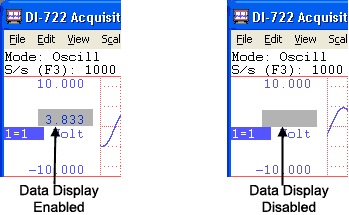 When the data display option is enabled a check mark will be displayed on the Options menu immediately preceding the Data Display command.