Screen Grid Pattern
Used to enable or disable the real time waveform display grid pattern.

 Click the Show/Hide Grid button in the Toolbox.

 In the Options menu click on Grids.

  Choose Options Grids (ALT, O, G).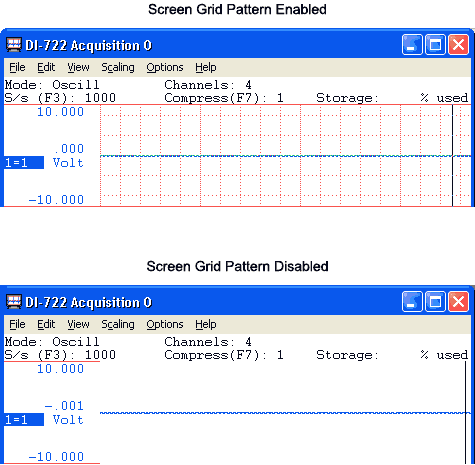 When the grid pattern is enabled, a check mark is displayed on the Options menu immediately preceding the Grids command.
To set the vertical spacing between grid lines in pixels see Grid Spacing.
Accelerator key version
(Assumes that the grid pattern is initially enabled)
| | |
| --- | --- |
| Keystroke | Comment |
| ALT+G | Disable grid pattern. |
| ALT+G | Enable grid pattern. |