For latest news and news releases please visit our up-to-date Blog
Date and Time Added to Spreadsheet Print (.CSV) File Export
We've added a "Date and Time" checkbox that allows you to insert real-time date and time columns into your .CSV files when exporting data using the WinDaq Waveform Browser.
Simply check the Date and Time checkbox in the "Spreadsheet Comments" window...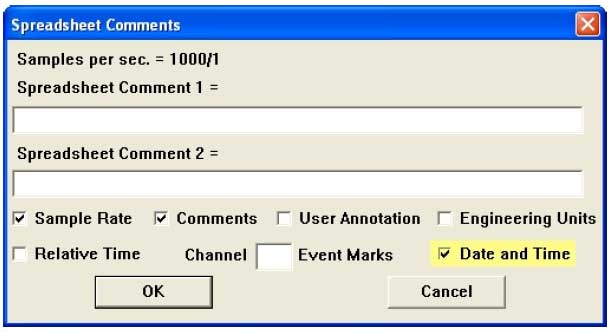 ..and voila!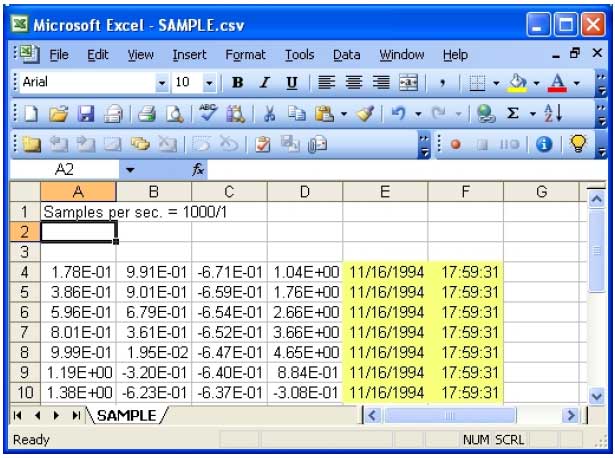 Download the latest version of the WinDaq Waveform Browser at: www.dataq.com/support/upgrades/playback/index.php.
Learn more about WinDaq Waveform Browser at www.dataq.com/products/software/playback.htm.