Model EL-USB-CO
Single Channel Data Logger Measures and stores Carbon Monoxide (CO) readings over a 0 to 1000 ppm range
Price: $134.99 Qty: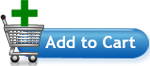 Includes an EL-USB-CO data logger, a battery (pre-installed), and downloadable software

PLEASE NOTE: The EL-USB-CO is a professional measuring instrument, designed to record Carbon Monoxide (CO) gas levels for later analysis. It is NOT an alarm/safety/warning device and should not be used in this capacity.

0 to 1000 ppm CO measurement range
Stores up to 32,510 Measurements
User-Programmable Warning Threshold with Bright Visual and Audible Warning
USB Interface for Set-up and Data Download
Expected sensor life: 4 years
Replaceable Internal Lithium Battery

Introducing the EL-USB-CO

Introducing the EL-USB-CO Low-cost USB Carbon Monoxide data logger.


EasyLog Setup

Learn how to set up Lascar Data Loggers with EasyLog Software.


Assembly

View the animated gif showing typical EL-USB Data Logger assembly.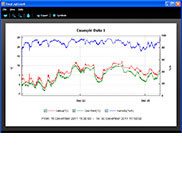 EasyLog Software
Visit the Support Download page at Lascar Electronics for software (.zip).