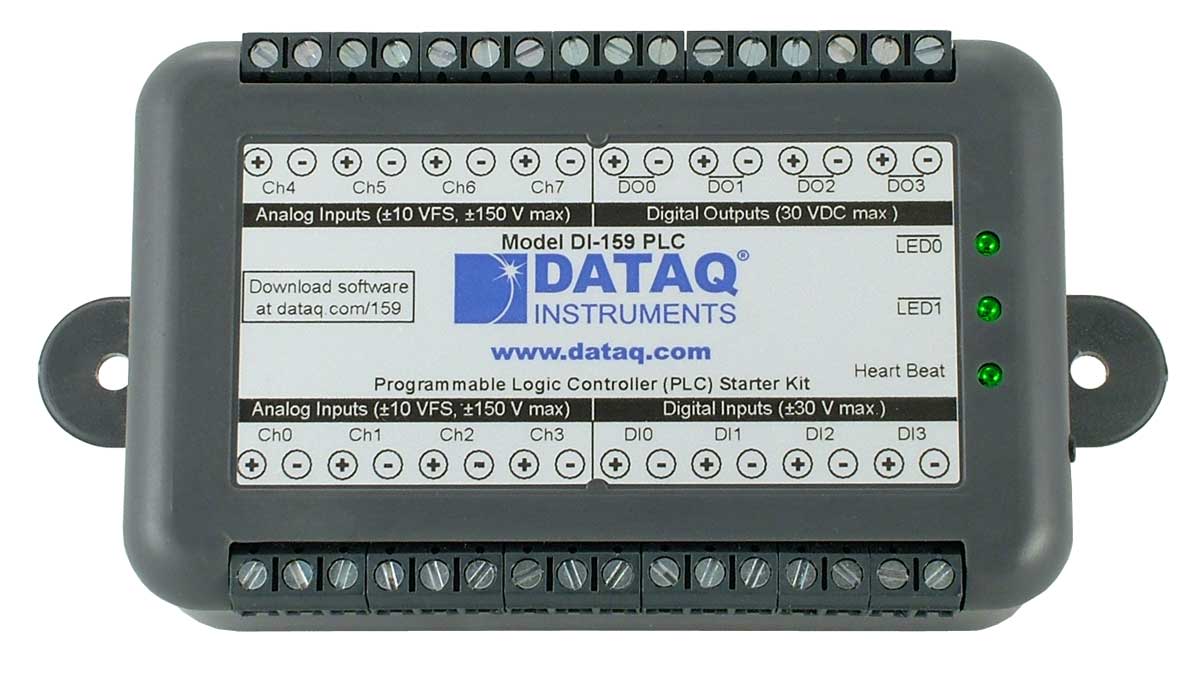 We've all been there: An application that needs to acquire data AND apply an element of control. Maybe it was a simple test against a limit threshold to set a digital output port. Maybe it was more complex like exerting control over an external process or test procedure. How is either best accomplished? You know your options:
Determine what programming environments your general-purpose hardware supports, then purchase and/or apply the programming language of choice. Examples include ActiveX or .NET controls for the hardware, and Visual BASIC, a .NET language, or LabVIEW for the programming environment. And you know that this approach keeps you tethered to your PC, which might not be optimal. Or…
Find yourself a dedicated PLC and learn its proprietary programming environment.
If neither of the above appeals to you, you're not alone. The bottom line is that you shouldn't have to be a seasoned programmer, find one, or become one to apply PLC features in your data acquisition and data logging applications. We took a long look at the problem and came up with a solution that is as fresh and different as it is effective.
Model DI-159: A Simple PLC Solution for Everyone
Remember the older BASIC programming language you used as a kid, or early in your career? The one with easily understood syntax and a logical flow? Where did it go? Well, we found it, integrated with an analog and digital I/O wrap-around, placed the package in one of our starter kit boxes, and called it the DI-159. Supported by a complete set of BASIC program syntax that's built right in, the DI-159 allows you to acquire and control with ease. If you have rudimentary programming skills, you already know how to use it. And in the tradition of all DATAQ Instruments starter kits, you'll spend less with a DI-159 PLC and accomplish more.
Available Q1, 2013
Expect the DI-159 to be available well before the end of March, 2013. Until then, please read all about it here:
Click though to the DI-159 PLC page