Model EL-USB-5
Event, Count, and State Data Logger
Price: $91.99 Qty: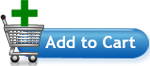 Includes an EL-USB-5 data logger, measurement leads, a battery (pre-installed), and downloadable software
Functions as an event, state, or counter logger
Logging rate of up to five times per second for events, two times per second for state changes and 100 times per second when counting
Stores up to 32,510 readings in event mode
Stores up to 32,510 readings in state change mode
Accepts input voltages of up to 24V
Volt free contacts option (normally open contact only)
Rising and falling edge triggering
LED flash on event/state change
Connection via two screw terminals
USB Interface for Set-up and Data Download
Replaceable Internal Lithium Battery

Introducing the EL-USB-5

Introducing the EL-USB-1 Low-cost USB Event data logger.


EasyLog Setup

Learn how to set up Lascar Data Loggers with EasyLog Software.


Assembly

View the animated gif showing typical EL-USB Data Logger assembly.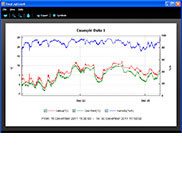 EasyLog Software
Visit the Support Download page at Lascar Electronics for software (.zip).

Measures when, how long, and how many events occur
Eight input channels
Isolated high voltage inputs connect to 230 VAC rms source
21 sample intervals (1 sec to 24 hrs)
Record forever to a 2 GB SD card
$299
Qty:


Measures when, how long, and how many events occur
Ethernet-based
8 discrete and isolated input channels
240 V rms c signal range
Stores text or database files directly to a Windows server
$629
Qty: