Model DI-750 and DI-760 -
OBSOLETE
Industrial Data Acquisition System
This product is obsolete and not available for sale.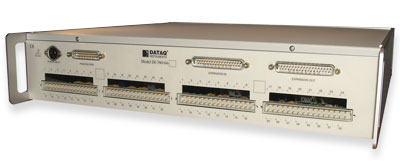 From Sensor to Results With One Product
Available in 16- or 32-Channel Models
Built-In 250 kHz ADC and Computer Printer Port Interface
USB and Ethernet interface options available
Desktop Unit with Optional Rack Mount Configurations
14-bit Resolution
WinDaq Software Support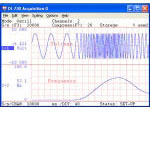 WinDaq Software
Data Acquisition Recording Software. 240Hz maximum sample rate for most products. Owners of obsolete products may still download the latest version.


(FREE)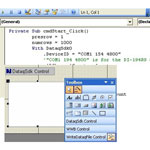 ActiveX Controls
For programming solutions


(FREE)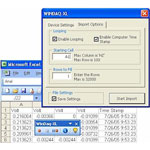 WinDaq/XL
Ports data directly to Windows Microsoft Excel in real time during acquisition. Purchase directly from the WinDaq/XL product page.


(Trial Version)

DI-5B Amplifiers
DI-5B amplifiers offer the convenience to mix and match modules based upon measurement function and range to meet any application requirement, from the most simple to the most complex.