Model DI-195B -
OBSOLETE
Serial port data acquisition starter kit for DI-5B amplifiers
This product is obsolete and not available for sale.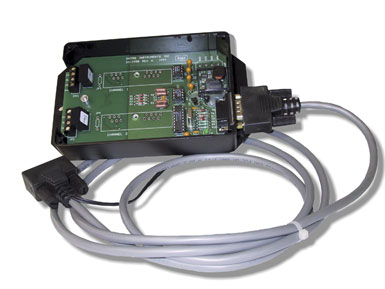 Low cost starter kit with signal-conditioned inputs
Two input channels, 12-Bit, ±5V ADC
Convenient serial port interface
Requires DI-5B series plug-in signal conditioners
Includes WinDaq Chart Recorder Software, WinDaq Waveform Browser Playback and Analysis Software, and Documentation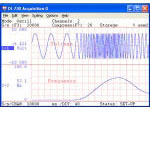 WinDaq Software
Data Acquisition Recording Software. 240Hz maximum sample rate for most products. Owners of obsolete products may still download the latest version.


(FREE)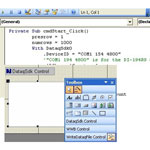 ActiveX Controls
For programming solutions


(FREE)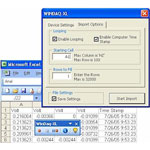 WinDaq/XL
Ports data directly to Windows Microsoft Excel in real time during acquisition. Purchase directly from the WinDaq/XL product page.


(Trial Version)

DI-5B Amplifiers
DI-5B amplifiers offer the convenience to mix and match modules based upon measurement function and range to meet any application requirement, from the most simple to the most complex.