Model DI-740 -
OBSOLETE
Transducer-Based Data Acquisition System
This product is obsolete and not available for sale.

Designed for amplified transducer-based applications like load, pressure/vacuum, acceleration, displacement, level, force and rotational position
Sleek Packaging Measures Only 2.5 × 7 × 9 Inches
Printer port interface is standard, USB interface is optional
Up to 16-bit resolution.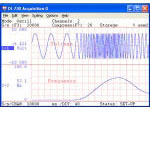 WinDaq Software
Data Acquisition Recording Software. 240Hz maximum sample rate for most products. Owners of obsolete products may still download the latest version.


(FREE)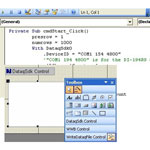 ActiveX Controls
For programming solutions


(FREE)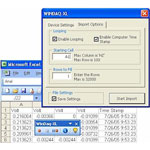 WinDaq/XL
Ports data directly to Windows Microsoft Excel in real time during acquisition. Purchase directly from the WinDaq/XL product page.


(Trial Version)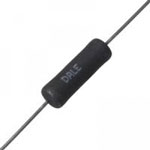 R250 4-20 mA Current Loop Shunt Resistor
Precision 250 Ω resistor, 0.1%. Learn More about 4-20mA current loop data acquisition.

16 analog inputs
4800 Hz max sample rate
±10 mV to ±10 V programmable ranges
Better than 2 μV resolution on the 10 mV range
Includes WinDaq software
$499
Qty: