The GL7000 is a modular data acquisition system, configurable for a wide array of industrial applications.
The unit is well constructed and has a solid feel. The base unit (without modules) measures 7.60"W x 5.55"H x 6.30"D and weighs in at approximately 4.9 pounds.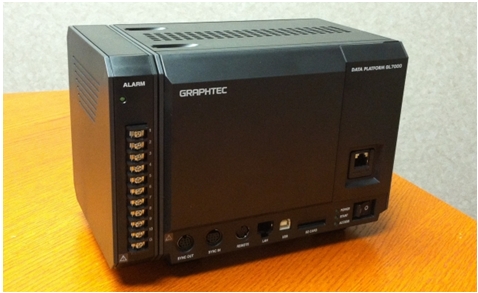 Expansion modules (at least one is required to make the system functional) allow you to acquire analog voltage signals in the range of 100mV and 100V full-scale at sample rates up to 1MHz, in the range of 10mV to 50V full-scale at sample rates up to 100Hz, thermocouple and RTD data. A logic/pulse module allows you to record state, count or acquire rotational rate data.
The included alarm module is used to send alarm signals when user defined trigger conditions are met. There are 10 alarm outputs that can be used to drive loads up to 50V at 2A.
Internal memory (2GB) can be expanded using a solid-state hard drive module (64GB).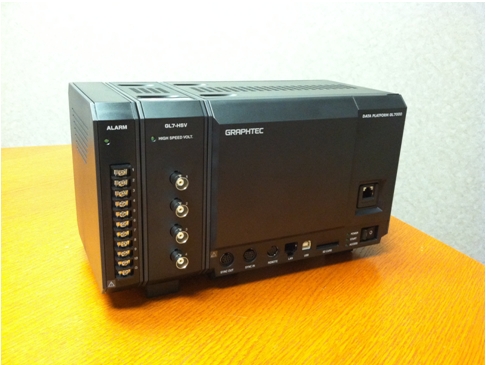 Modules fasten securely to the GL7000 base unit using 1" machine screws. Additional modules fasten to each other in the same manner.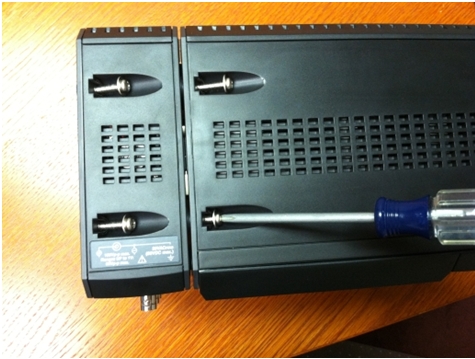 The interface panel includes a SD card slot for stand alone data acquisition, USB and Ethernet connections for PC based data acquisition or data transfer and a remote control interface. 'Sync In' and 'Sync Out' connections allow you to daisy-chain up to five GL7000s, forming a single system for synchronous data acquisition.

An optional 5.7" LCD touch-screen display allows you to view real-time data and configure the GL7000 for acquisition, without the need for a PC. The display can be secured to the front of the GL7000 or placed up to 10 meters away, connected via a standard LAN cable.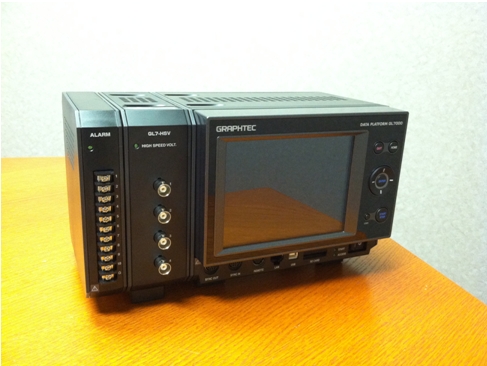 In addition to PC based software (GL-Connection), the GL7000 includes a built-in web server, allowing for access and control using a web browser such as Chrome, Firefox or Internet Explorer.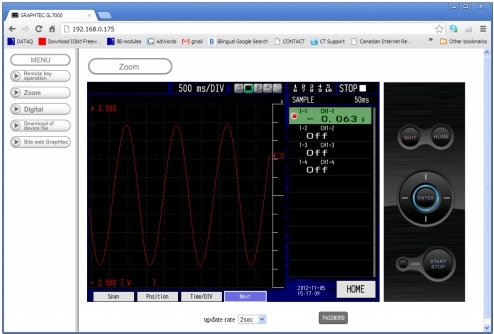 Modular expandability, a wide voltage measurement range, high speed sampling and the ability to synch up to five units together with multiple interfacing options, make the GL7000 an extremely flexible data acquisition platform.
For additional details and pricing information, check out the GL7000 webpage.