Software
Program
Amplifiers
DATAQ Instruments Developer Network
Visual Studio.NET Resources
How do I add DATAQ ActiveX controls to my Visual Basic.NET project?
STEP 1: To add the DATAQ ActiveX components to your project, use your mouse to right click in an open space in the components area of your toolbox. Click Add/Remove Items...
This will open the Customize Toolbox screen.
STEP 2: From the Customize Toolbox screen, put a check mark next to the DATAQ ActiveX Controls you would like to use, and then click OK.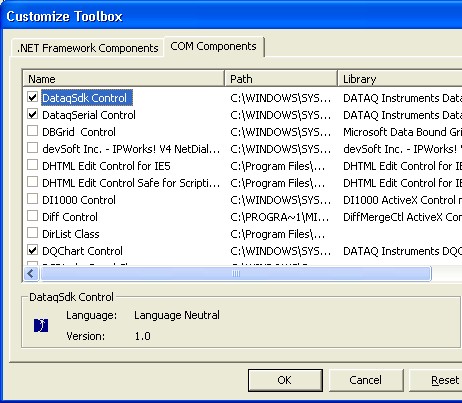 Your DATAQ components will appear in your toolbox, underneath the Components tab.