21CFR Monitoring Systems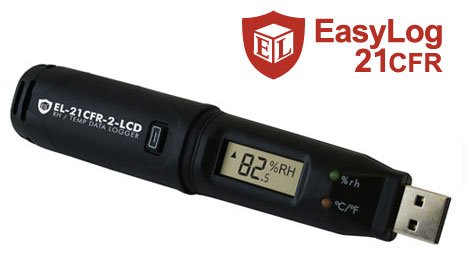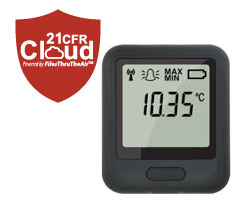 DATAQ Instruments offers a unique range of WiFi- or USB-based products and specifically designed for 21CFR applications. Our implementation for this Code of Federal Regulations refers specifically to Part 11, a process to ensure that electronic records (temperature and/or humidity) remain tamper-proof to guarantee data integrity. These records can be for refrigerators, freezers, clean rooms, or any other environment where temperature and humidly data must be closely monitored and reported without risk of manipulation. The implementation includes all the controls, system verifications, audits, and electronic signatures required for 21CFR compliance to make both measurement and bullet-proof reporting a reality.
WiFi- or USB based 21CFR Products
WiFi-based instruments in the 21CFR line have an embedded WiFi radio that communicates with a remote cloud interface. This approach allows devices to be accessed and managed from any location on the planet. Keeping you in complete control, cloudbased operation also supports definable alarm limits with email alerts if and when the limits are breached. Cloud pricing varies depending upon the number of devices. Click here for details: EL-WiFi 21CFR Cloud pricing schedule
USB-based instruments provide manual device management and data retrieval using included software, but are more cost-effective when compared to their WiFi counterpart products.
21CFR Checklist for WiFi and USB products
Download a complete 21CFR fulfillment checklist that addresses both WiFi and USB 21CFR product implementation.

21CFR Checklist
WiFi and USB products by Model and Measurement
DATAQ Instruments offers the following family of USB or WiFi instruments to make 21CFR-compliant measurements a reality for your specific application: