DATAQ Instruments is pleased to introduce the EL-BT-2. A Bluetooth-enabled temperature and humidity data logger, the EL-BT-2 is capable of logging ambient temperature from -20 to 60°C (-4 to 140°F) and relative humidity from 0 to 100%, at sample intervals from 10 seconds to 1 hour.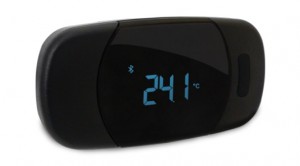 A free app, downloadable from the Google play store, allows you to configure the EL-BT-2, and view real-time data on your Android smartphone or tablet, from up to 30 feet away.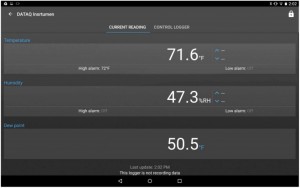 Using the EasyLog BT app, you can name the EL-BT-2 logger, set the sample rate, set high/low alarm levels for temperature and humidity, and specify a start time for recording. With a battery rated for 6 months of operation on a full charge, the EL-BT-2 can store up to 500,000 readings.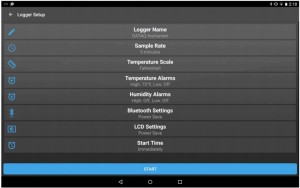 You can view archived data on your smart device, save it to your Google Drive, or share a data file as an email attachment.