Model DI-145 -
OBSOLETE

(replaced by DI-1100)
Four-channel USB Data Acquisition Starter Kit
Price: $29.00 Out of Stock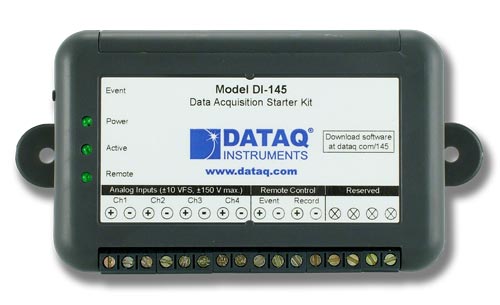 Includes a DI-145 instrument, a 6-foot USB cable, a screwdriver for signal connections, and downloadable WinDaq software
Obsolete - replaced by the DI-1100
Low-cost, Compact USB Data Acquisition Starter Kit
Four ±10 V Differential Analog Inputs
10-bit Resolution
Up to 240 Hz Sample Rate
2 Dedicated Digital Inputs
Analog inputs are protected to ±150 V peak (transient, one minute or less; ±75V peak continuous)
Digital inputs are protected to ±30 VDC or peak AC
Provided with WinDaq Software
CE approved.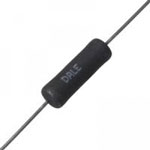 R250 4-20 mA Current Loop Shunt Resistor
Precision 250 Ω resistor, 0.1%. Learn More about 4-20mA current loop data acquisition.