12/7/2010 Note #5 Processor Update
Before our regular update, we salute all past and present Vets on this date that continues to live in infamy.
The assembly of the first prototype DI-145 has been completed. Our tech did a super job matching the processor's package to a PCB footprint that was never designed to accommodate it (see inset).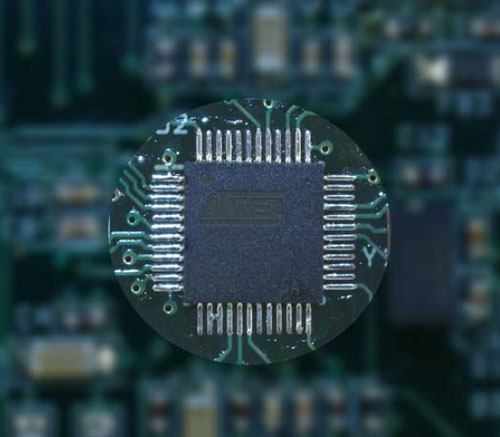 For the past several days we've verified that the board operates without shorts, and can be connected to a PC's USB power source without dragging the PC to its knees. The most demand on time has been and continues to be the process of porting the board's firmware from the development environment on a PC. That effort has experienced some unexpected problems and is on-going. Still the plan and expectation is that this week will reveal the first at least semi-functional DI-145.